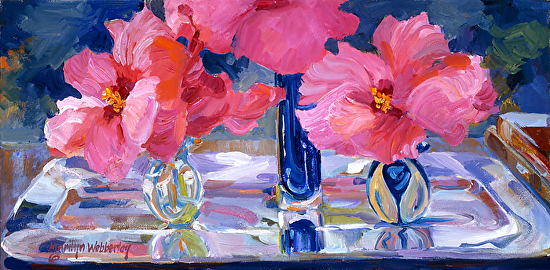 ART IN EMBASSIES
Four paintings by Marilyn Webberley have been selected
by the curators of the U.S. Department of State Art in Embassies Program (AIEP)
for display in the U.S. Embassy residence in Tel Aviv, Israel,
where they will remain on loan to for two and a half years.
About four times a year I send out an email newsletter announcing recent and upcoming events. If you would like to receive these, click on 'email newsletter' and submit your email address to join the list.